Easy Payday Loans Online – Quick Application
Easy Payday Loans are intended to meet urgent cash needs during tough financial situations. These loans provide borrowers quick access to funds with minimal documentation.
Need quick cash? Apply for an online easy payday loan and get the money you need quickly and safely. The process takes minutes, and you see the money you need the same day with an electronic transfer of funds into your bank account.
Embrace the potential of our diverse lending solutions across various states, where you have the opportunity to receive up to $500 with minimal waiting time. We are fortunate to collaborate with a network of esteemed lenders nationwide, enhancing your financial empowerment.
What are payday loans?
Payday loans, as nimble short-term solutions, are designed to provide immediate financial relief. They are unsecured and readily accessible without the necessity of a credit check. The term 'payday' is derived from the usual practice of repaying the loan with the subsequent paycheck, thus effectively managing the financial intervals between paydays.
How do easy payday loans with no credit check work?
Payday loans work relatively simply. While traditional lenders may require borrowers to go through a lengthy credit check process, payday lenders require only basic information during the loan application and approval process.
Easy payday loans do not require a credit check. This opens a window of opportunity for individuals with poor credit scores to secure emergency funds, fostering financial inclusion beyond the boundaries of conventional banking and lending institutions.
What makes Slick Cash Loan your preferred choice for easy payday loans?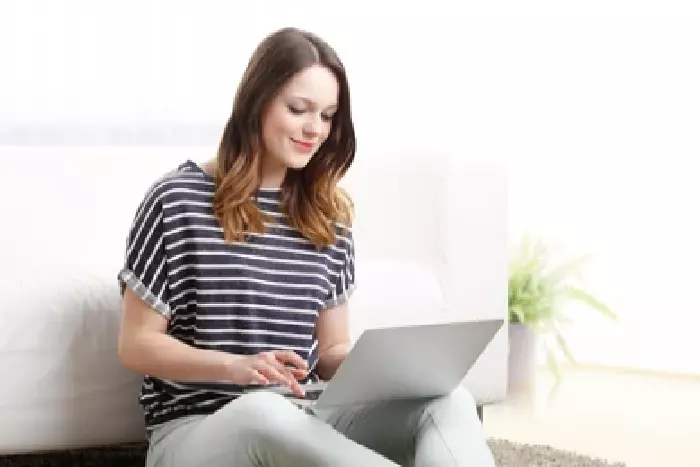 Life occasionally surprises us with unforeseen circumstances. At Slick Cash Loan, we provide a helping hand through our straightforward payday loan service, aiding you in smoothly handling anything from upcoming bills to sudden car maintenance needs.
Our easy payday loan approval process is quick and painless. Once we get your records, we will verify your information. If everything checks out, you'll have money in 24 hours or less. Start your loan application today to find out how easy it is to get payday loans from Slick Cash Loan.
Potential reasons for quick financial aid
Reasons you might need quick cash include:
Overdue utility bills such as electric and gas
Car repair (outside the insurance deductible)
Last-minute weekend trip
Birthday gifts
Emergency HVAC, especially in cold areas with snow on the ground
Traffic tickets and or court fines
Securing your upcoming payday loan won't involve the hassle of appealing to mega banks for a minimal variable rate. Despite making the required minimum payment each month, it is not uncommon for credit card balances to approach the limit. However, with our payday loan service, you can quickly obtain the funds you require. We collaborate with independent lenders to provide you the most favorable arrangement that aligns with the risk you're comfortable assuming.
Benefits of easy payday loans
Discover the benefits of easy payday loans, a beacon of financial relief that brings rapid solutions to your immediate fiscal needs.
Embrace financial freedom – Our lenders typically bypass the conventional credit checks performed by prominent credit tracking institutions, making your journey towards economic resilience even more accessible. Instead, lenders set up a direct repayment schedule connected directly to your bank. This helps the lenders to take the payment out of your account when the payment is due.
Convenience – Taking out an easy payday loan is easier than ever because everything is done online through secure portals. No need to worry about getting cash or a check from the storefront.
Quick cash – Payday loans are the quickest way to get approval for quick cash. If you get news of an emergency car repair, you'll have the cash to get your car back.
Bridging the gap: Facilitating your lending options
Payday loans, called cash advances in some places, are small non-collateral loans. Amounts vary by state, but the repayment schedule is generally divided into equal monthly payments based on their current job and interest rate. You can get an advance and pay it off when you're paid. Or you can make regular payments each month and pay extra interest.
Our role shines as a facilitator, bridging the gap between you and potential lenders, rather than directly providing financial loans to customers. This structure allows us to connect you with a diverse range of lending options tailored to your unique needs.
Know the details before accepting the deal
Easy payday loans are an emergency tool that gets people out of financial hardships. Most payday loan storefronts use a handful of lenders they've worked out deals with ahead of time. Slick Cash Loan isn't a storefront, so we have more flexibility than others.
To clarify, we work with lenders one to one to find you the best loan for your situation. Unlike a storefront where the worker manually approves payments, our lenders do instant cash transfers direct to your bank.
One characteristic of the short-term payday loan is its comparatively higher interest rates. This is a measure lenders take to mitigate their financial risk. Generally, those who opt for payday loans may already be facing some financial challenges. However, this very feature is what makes these loans a practical solution during tough times. Therefore, we encourage you to be well-informed about the loan details to ensure it aligns with your financial strategy before proceeding.
Interest rate, APR, and life of the loan
You must know and understand your loan offer's internet rate and APR. Instead of just paying the minimum each month, think about what it would be like to make payments based on your budget. Although weekly or monthly payments for even small loans usually cover only that period's interest charges, employing a strategic approach to your repayments can make a significant positive impact.
In doing so, you can proficiently prevent a situation where the loan's cost exceeds the initial amount borrowed. This approach enables you not just to manage your finances, but to expertly control them.
Payday loan seekers should know how long it takes to pay off the loan at the minimum rate so they have flexibility as they pay back the loan. Moreover, it's essential to maintain a clear and positive mindset even in challenging times.
What you need for approval?
Because we help you get your loan through third-party lenders, we can't approve or reject your application. That part is between you and the lender. Our advantage comes from our extensive network of lenders ready and waiting to load money into your account. Typically, you'll need a job with income that you get from working. Although an easy payday loan may not require a credit check, lenders won't lend money to people without a job and an active bank account.