Cash Advance - Apply Online in Minutes
We connect you with a network of reputable direct lenders so you can get a loan quickly.
It does not matter if you are in business or employed; we most likely need a little financial boost from time to time. Whether you want to pay your bills or take care of urgent medical expenses, many are the instances where liquid cash is not available. As such, the cash advance is a great alternative to help you pay for such costs.
Get Fast Cash Advance Loans Online
Are you in need of a quick cash advance? We specialize in hassle-free cash advance loans online to make it easy for you to get the cash you need. We understand that life gets hectic, and unexpected issues come up. Sometimes, your cash flow simply doesn't match your immediate needs. That's why we have created a simple, fast way to get the money you need right now.
Simple Loan Application
Standing in line at a payday loan store? Completing endless forms at the bank? Begging family members and friends to get the money you need?
Leave it all behind by applying for cash advance loans online in minutes. Answer a few simple questions from the comfort of your home or from anywhere if you have a mobile device. Our simple loan application only takes a few minutes and is available right at your fingertips 24/7.
Get Fast Approval
Have you ever applied for something online only to be told you'll be contacted by a representative within a few business days? It is annoying, and when you need cash fast, it can waste a lot of your time.
We offer a rapid approval process after you complete your online application. We source the best lender for you. In most cases, you'll have an answer within the hour. Get the answer you need – fast!
Cash Advances Up to $2,500
We know you're just trying to get from point A to point B without missing a beat. Some loan services will limit the amount of your loan to $100 or less, if this is the first time you have applied for a loan. This is rarely enough to meet your needs. Everyone needs a little help now and then, which is why we offer cash advance loans up to $2,500. We have got you covered whether you need $200 to get groceries for the week or more for an unexpected car repair.
Direct Deposit Cash Advance Loans
The purpose of a cash advance is to get your money quickly. Unlike other payday loan services, we do not make you wait for a check or mail you a prepaid card. Direct lenders in our network can deposit your cash advance loan directly into your bank account within 24 hours so you can begin to use the funds as quickly as possible. How's that for simple?
Why Should I Get a Cash Advance Online?
If you have never applied for a cash advance online, you might be wondering what the benefits are. After all, why should you choose to get a cash advance online instead of going to a local payday loan supplier? The choice is always yours, but our customers enjoy many benefits not offered by brick-and-mortar cash advance companies.
Start Now
Stuck on the side of the road with a flat tire? Have a medical emergency in the middle of the night? Get a final notice in the mail after business hours? With us, there is no need to wait until the next day and travel to a physical loan provider. You can start your cash advance application online from anywhere in seconds.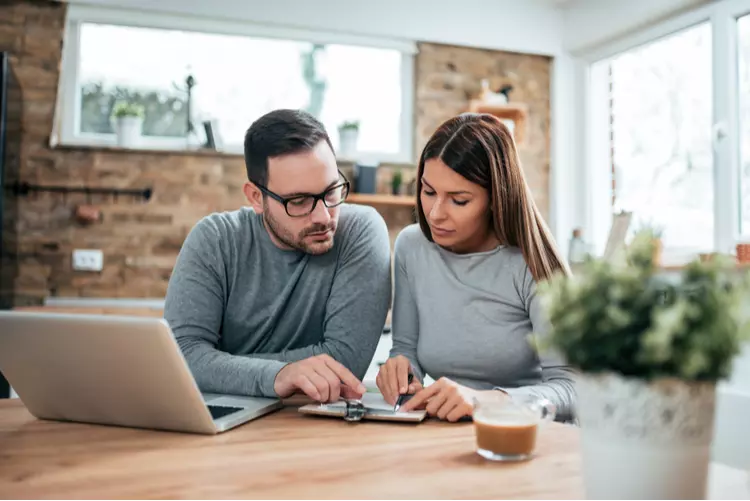 Only Borrow What You Need
Our cash advance services provide loans of up to $2,500, but you do not need to borrow that much if you only need a small amount. Our simple process allows you to only request the amount that you need. Whether you need $50 or $500, we can help. Borrow only what you need to ensure you can easily pay it back.
Easy Terms
We work with cash advance loan specialized lenders. We make your loan agreement simple with scheduled repayment options that coincide with your next payday. There are no hassles involved with mailing in a check or keeping track of due dates. Our terms are designed to make cash advance repayment hassle-free.
Perfect for Credit Issues
Working with a bank can be difficult if you have less-than-perfect credit. You will have to complete countless forms and practically jump through hoops for your loan approval.
Our lenders understand that not everyone has perfect credit, but sometimes people still need help with short-term financial issues. We do not require you to have spotless credit.
100% Secure
It seems like every week there is a new cyber threat that hits the news media and causes panic. As a result, many people are scared to do anything online for fear that their information will be compromised. Your security is our top priority. We protect your information using the latest technology to safeguard it from would-be online criminals.
Cash Advance Loan Use Cases
Cash advance loans are a convenient option for people who run into unexpected cash flow issues and simply need some help until their next paycheck. Explore some of the most popular reasons our customers apply for cash advance loans online.
Cash Advances for Unexpected Bills
Life happens: We get sick, our kids get sick, the car breaks down, our pets need to go to the veterinarian. Any number of unexpected bills can come out of nowhere causing your budget to stretch and sometimes break.
If you're able to charge these expenses to your credit card, you'll likely spend the next year paying off the bill with interest. A cash advance on your next paycheck is a simple way to meet your needs in the short-term without adding to your debt.
Cash Advances for Groceries
When an unexpected expense taps out your budget, you might need help with essentials, such as groceries, until your next payday. A small cash advance is the perfect option if you're faced with a cash flow issue. Borrow only what you need to replace your grocery budget and easily repay it when your next paycheck hits the bank.
Cash Advances for Utilities
Did an unexpectedly high bill leave you short on cash to pay something else? Are changes in your heating and cooling costs driving you and your budget crazy? Small cash advances are perfect if you need to pay utility bills between paychecks. With cash flow relief available within 24 hours, you can easily make payments on those utility bills and fill in any other gaps in your budget.
Cash Advances for Last Minute Travel
Sometimes emergencies happen miles away from your hometown. Maybe you have had an unexpected illness or death in the family, or perhaps you finally got called for that job interview in another state.
If you haven't planned for travel expenses, a cash advance loan is a great way to get the money you need now. You can use it to book a flight, get train tickets or rent a car. Because cash advance loans from our direct lenders are approved quickly, you can get where you need to go in no time.
Use Cash Advances Wisely
In all of the above examples, a cash advance is a great way to supplement your budget in case of an emergency or unexpected expense. However, it is important to understand that cash advances should be used wisely.
A cash advance is not a good option if you simply want to buy that new television you saw advertised. It is also not a good option if you are going to use the money for entertainment purposes. Instead, use cash advances responsibly to avoid getting into unnecessary debt.
The Real Costs of Unplanned Expenses
You might think you can make a late payment just this once. Or, maybe you can manage to get around without your car. There is always the option to wait until later or make late payments. But first, consider the real costs of doing so.
Late Payment Fees
Cell phone bills, utilities, car payments and rent all must be paid on time to avoid late fees. In some cases, a fee is added for each day your payment is late. If you have multiple bills due, the late fees alone can add up to a hefty sum. A small cash advance to pay bills on time will help you void late payment fees and keep more money in your pocket.
Prevent Overdraft Fees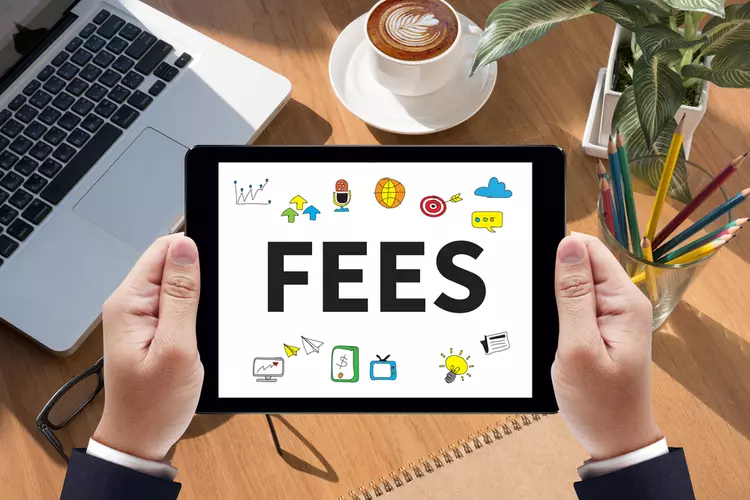 Have you ever had a payment hit your checking account at the worst possible moment? Some banks are nice and offer a 24-hour grace period, which gives you time to bring your account balance to a positive number before assessing an overdraft fee.
If you're lucky enough to have one of these banks, avoid the overdraft fee entirely with a quick cash advance loan. Because your funds are deposited directly into your bank account, you may be able to avoid costly overdraft penalties.
Service Reactivation Fees
Utilities and other bills, such as cable or cell phone, are flagged when accounts are late making regularly scheduled payments. Because these services are connected by the vendor, they're easy to shut off when an account is past due. While you can always pay the bill and late fees, the charges to reconnect your service can be pretty steep. Sometimes, they are as much as the bill itself.
Credit Card Cash Advances
Whether your credit is perfect or in need of work, credit cards give you the option to get a cash advance from an ATM. Unfortunately, the recurring interest fees on your withdraw can be twice as much as your card's standard interest rate regardless of your credit score. This high interest rate will continue to build up month-over-month until you pay off the advance in full. The final cost of your unexpected expense may be thousands more than you expected.
Harm Your Credit Score
A history of late payments, accounts in default and large amounts of recurring debt can have a negative impact on your credit rating. This means when you go to apply for a home or car loan, your interest rates will be much higher if you're approved. Worse, you'll pay more over time for your home or car. If you need to apply for a line of credit with a different credit card company in the future, it is likely you won't receive the best interest rates available.
Missed Work
More than 500 million days of work are missed by employees each year in the United States. Maybe your child is sick and the cost for a babysitter isn't in the budget. Maybe you can't make it to work because your vehicle doesn't run.
Either way, you miss the opportunity to earn your regular income. This means your next check will be short, or if your employer offers paid time off, you waste valuable vacation time. A cash advance to hire a sitter or get reliable transportation can help ensure you get to work.
Meet Your Short-Term Financial Needs Now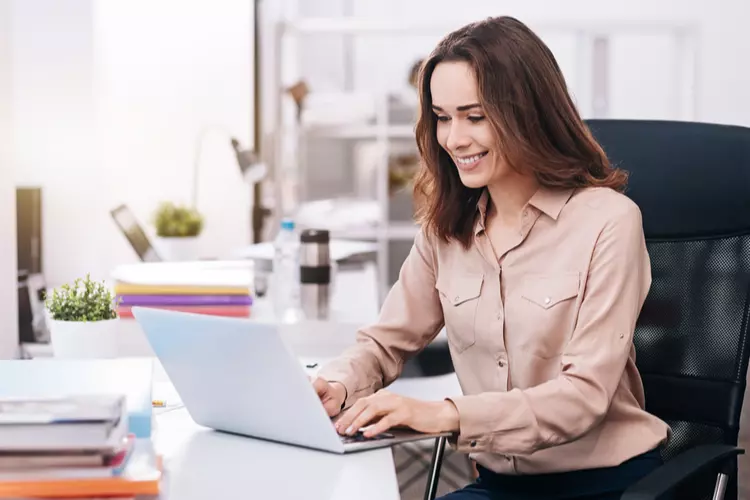 A cash advance can help you avoid missing work, paying late fees or accruing hard-to-pay-down interest rates on credit cash advances. Borrow only what you need to cover the expense and pay it back out of your next check to experience minimal impact on your long-term wealth.
Ready to Apply for a Cash Advance?
Let's recap: A cash advance loan can save you time, money and the headaches caused by missed work, service interruptions and unreliable transportation. The quickest way to obtain the cash you need is to apply for a cash advance loan online from our direct lender network.
If you need cash now, time is of the essence. Don't jump through hoops for a bank loan or accrue credit card debt when you only need a short-term loan. Choose us to get instantly approved for a hassle-free cash advance that is directly deposited into your bank account and available for use within 24 hours. Simply click "Start Now" to apply!
---
Further Resources on Cash Advance: