Personal Loans For Bad Credit Up To $5000
Explore a brighter financial future with our tailored Personal Loans for Bad Credit. With Slick Cash Loan's partnership with direct lenders, individuals with bad credit and a steady income can obtain guaranteed approval for personal loans up to $5000.
Despite money being the center of all our life activities, it is not always available. Therefore, we sometimes need to turn to lenders to borrow money. However, before any financial institution agrees to lend you money, they must go through your credit profile to check your credit score. Unfortunately, many of us have bad credit scores due to failing to fulfill previous financial obligations. Luckily, you can still get a loan. There are several loan options to borrow money. One such option is personal loans for bad credit, which are now a popular loan option, especially in the US.
Direct lenders partnered with Slick Cash Loan understand that having bad credit may be involuntary. And hence lessen the requirements for people who want personal loans with bad credit. Are you in a financial crisis that needs instant money? Fulfill your short-term need by completing a simple loan application. Our service helps individuals gain the cash they need and potentially improve their bad credit rating.
Bad Credit Loans from Slick Cash Loan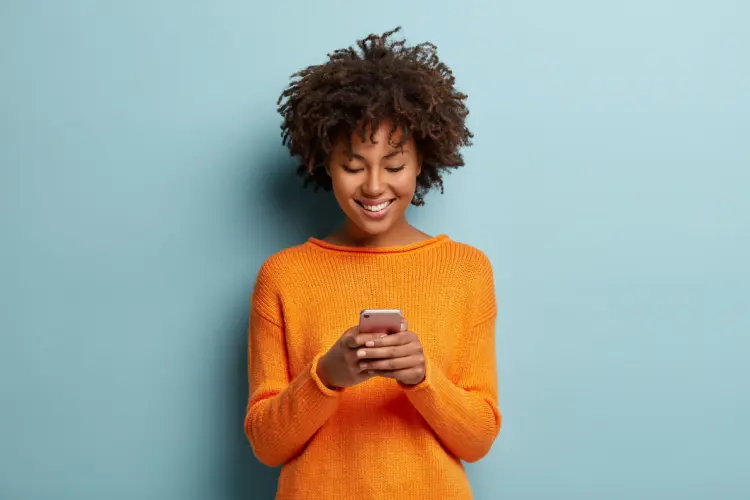 It happens to everyone: you need urgent cash to handle emergencies that arise suddenly. For example, an emergency could be in the form of an unexpected medical bill or roof repair. On the other hand, you may need some money to fix your car. Whatever the reason, bad credit loans from Slick Cash Loan can help you get the cash you need to respond to an emergency.
Folks with bad credit have very limited options when it comes to access to quick cash. Most American households have under $1,000 in savings at any given time. And with minimal savings, paying for unplanned bills or living expenses is quite challenging. And this is where personal loans for people with bad credit come in handy.
Understanding Personal Loans for Bad Credit
It is equally important to understand a personal loan before you even know how it works for bad credit. A personal loan is a low-interest rate loan borrowed from a lending institution to cater to various needs. For example, one can use it to pay for medical or education expenses, purchase a house appliance, and consolidate credit card debts. The repayment of a personal loan is made in fixed monthly installments agreed upon between you and your lender.
Low credit scores indicate that one is highly likely to default on a loan than individuals with high credit scores. In case of a bad credit score, information from your bank account, employment-related data, and bill-paying habits act as collateral. You can use loans for bad credit on anything, from home repair and medical bills to fixing your car. Generally, personal loans for bad credit tend to attract higher interest rates and fees.
An Overview of Credit Scores
You know you have bad credit if your credit score is below 600 FICO ratings. Past unsatisfactory credit habits mainly cause a low credit score. However, it can also result from a lack of credit history. You can get your credit report from the main credit bureaus, Equifax, Experian, and Transunion, for free every week in the US.
Many lending institutions consider giving a loan to a person with bad credit as a risk. At Slick Cash Loan, everyone deserves a money source regardless of their credit score. If you realize that you have bad credit, don't get stressed. Slick Cash Loan offers personal loans for bad credit in case of an emergency requiring money.
Types of Personal Loans for Bad Credit Scores
Generally, personal loans for bad credit come in two varieties: unsecured and secured.
Unsecured personal loans for bad credit
As the name indicates, collateral is not a requirement when applying for this kind of loan. The lender cannot seize your property if you are unable to repay the loan. The borrower's credit score history plays a major role in granting this type of loan.
Secured personal loans for bad credit
Borrowers can obtain bad credit loans after depositing assets as collateral. It permits the lender to legally seize the collateral if you fail to pay back the amount. The borrowing limit tends to be much higher than in unsecured bad credit personal loans.
If You Have Bad Credit, You Need to be Cautious
It is worth knowing that many lenders out there are looking for chances to ill-use borrowers. Bad credit is a perfect chance for these scammer lenders to charge you very high-interest rates on the loans they offer. High-interest loans are a factor that will only worsen your current financial situation. Don't fall into the trap of these predatory lenders. Instead, trust our reliable and reputable network of direct lenders. And you will not worry about some of these exploitative practices.
Lending Process for Bad Credit Personal Loans with Guaranteed Approval
Unlike loans from the bank or mainstream lenders, one can apply online for bad credit personal loans with guaranteed approval. An individual will not be judged based on their credit score in order to qualify for a bad credit loan. Instead, their income or job status becomes the major factor of consideration. Once the individual has passed the loan application approval stage, cash will be deposited into their account. The person also agrees to the loan terms as part of the approval.
Common Terms in the Field of Personal Loans for Bad Credit
Principal Amount and Interest
The principal amount is the total amount of money you borrow from a lender and forms the basis of interest calculations. The principal amount of a personal loan decreases as you proceed with your loan repayment. This amount varies from lender to lender. At Slick Cash Loan, we offer principal of up to $5000 for people with bad credit history across the USA.
Interest is the percentage rate at which the personal loan for bad credit is charged. Interest must also be agreed upon between the borrower and the lender and later computed with the principal amount to know the monthly installment the borrower should pay. An interest acts as the charge of the personal loan you are taking. If you get a personal loan for bad credit from Slick Cash Loan, you will get the industry's best interest rates. A factor that will make the cost of borrowing very low for you.
Monthly Installments and Term
The monthly installment is the amount of money you pay to the lender every month. Monthly installments are calculated by adding the principal amount and the total interest. Then, divide the sum by the total amount of months you will take to repay your loan fully.
The term is the total number of months you will take to repay the loan. Before you apply for any personal loan for bad credit, you need to check at least the term and the interest rate to determine if you will be comfortable repaying the loan. With Slick Cash Loan, you will get a highly customized term to ensure that you repay your loan effectively.
Annual Percentage Rate (APR)
APR is also fundamental in personal loans as it is the ultimate determinant of whether you will afford the personal loan for bad credit. This rate incorporates the principal amount, the interest, the loan processing fee, or what many people call the lender fee. Considering that, at Slick Cash Loan, we offer the best interest rates and highly reasonable processing fees. We still believe that we have the best APR on personal loans for bad credit in the USA.
Advantages of Personal Loans for Bad Credit
Takes Few Minutes to Apply
In most cases, applying for a bad credit loan is simple. We offer an easy online application form that takes only a few minutes to complete. The application will require you to fill in basic information about yourself. Information such as your current employment, date of birth, and bank account details.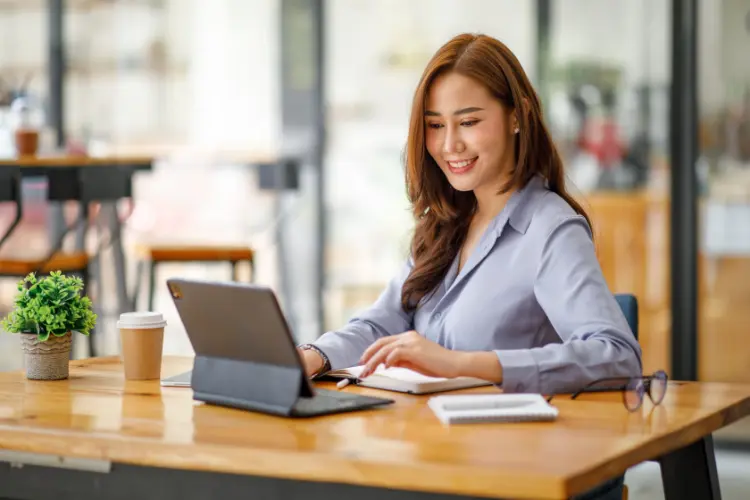 Guaranteed Approval from Online Lenders
As a company, Slick Cash Loan has partnered with online direct lenders to provide bad credit personal loans with guaranteed approval for up to $5000. Our lenders don't need to complete or analyze a credit check. It helps to provide quick approval for bad credit loans. This is ideal for individuals who need to borrow money quickly. It is also ideal for those who want the application process to be as fast as possible.
Flexible Loan Amounts
All states across the USA restrict payday loan amounts. You can only get up to $1000 based on the state you reside in. Payment amounts can be more flexible with personal bad credit loans. One can get loan amounts of up to $5000 from an approved bad credit loan. This ensures borrowers can access enough money in one loan and do not have to take out multiple loans. Having multiple loans can lead to multiple financial problems. Some states even have rulings in place to prevent an individual from taking out multiple loans in the first place.
Late payment and Additional Charges
If a person fails to make the specified payments on time, they may be liable to additional charges. The loan contract also outlines the exact procedure for late payments. Therefore, an individual should fully understand the procedure and any potential consequences before accepting the loan.
Establish Your Credit History
If you have a bad credit score due to a lack of credit history, personal loans for bad credit will help grow your credit history. As a result, you will eventually improve your credit score and, in turn, your ability to access more loan varieties.
Super Convenient Personal Loans for People with Bad Credit
Bad credit Personal loans are incredibly convenient. One can apply from the comfort of the house or wherever they have access to the internet. Unlike banks and mainstream lenders, the applicant never has to have a physical meeting during the approval process. The loan is directly debited to their bank account in as little as 24 hours once the application is successful.
Expert Tips to Get Guaranteed Approval on Personal Loans for Bad Credit
Check your credit and tune it up. If you have bad credit, you should focus on rectifying some of the issues indicated on your credit report. If you have a past due account, you must pay it before applying for a personal loan for bad credit.
Add a co-signer. If you cannot qualify for a personal loan for bad credit, you should add a co-signer to the mix. A co-signer is a person with a good credit score and a good income. The co-signer will act as a 'collateral' and will be required to repay the loan if you don't make your payments.
Have a repayment plan. To make sure your credit score is not lowered further, repay the personal loan you borrow in good time. Although a lender will give you a personal loan with bad credit, the lender will still report missed payments to the relevant authorities.
Go for the best loan terms in the market. For good loan terms, go with a reputable and reliable company. At Slick Cash Loan, we are up to this task. And all you have to do is complete the online application to qualify for personal loans for bad credit up to an insane $5000 with guaranteed approval.
The Next Step
Don't let a bad credit score prevent you from living your life to its fullest. There are many reasons why an individual may need to apply for an online loan. It may be to help a friend or family member fix an urgent problem. Or it could be to prevent their family from entering any financial trouble. Whatever your reasons may be, applying for a bad credit loan today is a significant step toward financial freedom.
Personal loans for bad credit are now a staple in all corners of the US. Complete our loan application form, and you will understand why getting a loan, even with a bad credit score, is easier now than ever.