Short Term Loans For Your Financial Benefit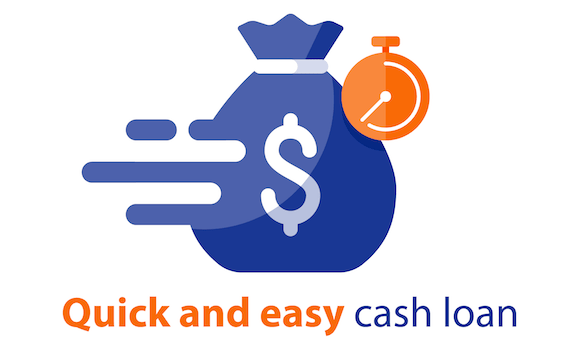 Short term loans can make your life easier. Whenever you need fast cash, it is the simplest solution. You can apply within minutes, and be approved quickly. The cash will arrive in your bank account. Short term loans are designed to provide cash on a short term basis. Depending upon your particular situation, you can borrow up to $2,500.
How Do Online Short Term Loans Work?
The first part of obtaining a loan is to fill out a loan application. You can complete this easy form online within a few minutes. Slick Cash Loan will match you with an appropriate lender. As lenders need to verify your information, make sure your application is complete and accurate.
If the lender approves your loan request, you will receive a loan contract. You should read the contract thoroughly. It will provide all the information you need about the loan and repayment. This includes the full amount you will owe, and the date your repayment will be due. If you agree with the terms, sign the contract electronically. In most cases, cash will be in your bank account within 24 hours. You can have the cash you need to cover your financial emergency.
Repaying a loan is easy, too. Make sure the total amount you owe is in your bank account by the due date. The lender will debit this amount from your account.
How You Will Benefit?
If you've ever found yourself in a financial fix, then you know how crucial short term loans can be. One bad thing about life is that it's difficult to predict the future. You may be having millions of dollars in the bank. However, things like your account getting frozen can drive you poor in a matter of minutes. How worse can life be!
In addition, there comes a time when you just have so many bills to settle at once. Assuming you're servicing a loan and can't ask for another, this period may be so difficult for you. Another instance could be your business. There's nothing as bad as watching your business collapse due to lack of running funds. This can be so devastating.
Is there any good news for you? Absolutely yes, there is. You can actually apply for short term loans from Slick Cash Loan. You don't have to wait for months or years to solve your financial problems.
Are You Eligible For A Loan?
Unlike banks and other traditional lending institutions, there are only a few basic requirements for a short term loan. If you have a steady income, you are likely to be eligible. You must also be at least 18 years of age, and a legal resident of the United States. You must also have a bank account to receive and repay your loan.
Your financial status is another reason to choose this type of loan. Although some lenders perform credit checks, many do not. Instead, consumer reports are checked to ensure you do not have outstanding loans, or a history of defaulting on loans. You will benefit from this approach. A lender can approve your loan request even if you have bad credit, or no credit history at all. Your credit score will not stand in the way of obtaining a loan.
A Loan Can Be A Good Experience
Requesting a loan from a bank can be a stressful, difficult experience. Asking friends or family members for cash can be embarrassing. You can have a much better experience when you choose Slick Cash Loan.
There are some points you should keep in mind. Any type of loan is a legal obligation, and short term loans are not an exception. You can avoid unnecessary problems by borrowing and repaying in a responsible manner. Only borrow an amount you know you can afford to repay. Never default on a loan. If a situation arises that makes it impossible to repay on time, contact the lender immediately. The lender may allow you to renew the loan. However, as renewing will result in additional interest, make every effort to repay in full and on time.
If you have ever applied for a loan by visiting banks, sending numerous documents by FAX, or worried throughout a long waiting period, you will surely appreciate the difference. None of these complications exist with short term loans. They are designed to help consumers obtain quick cash without any difficulties.
Why Is A Short Term Loan The Best Solution?
Short term loans have easy eligibility requirements. The entire process is simple. There are other reasons, though, to choose this type of loan over other options. When you need cash, the need may be urgent. You may not have time to wait for a bank's long review process. With a short term loan, you will receive cash quickly. You will also appreciate the fact that short term loans are confidential. As you will not be asked for references, no one will know you have a loan except your lender and yourself.
While these loans are primarily for financial emergencies, you can use it for any purpose. Whether you need to pay a bill, purchase something that is on sale, or want to buy a gift for a special occasion, the lender will not ask why you need the money. While you should not take out loans for trivial reasons, it is good to know your personal reasons are respected.
Why A Loan Is Right For You
You need cash quickly, and you cannot wait for payday. You want the easiest solution that does not involve waiting a long period of time, talking to many different people, and a lot of paperwork. You also do not want to worry about repaying a loan, and all the problems that could occur if it is not paid on time.
For fast cash and easy repayment, short term loans are right for you. Start by deciding how much you want to borrow, and complete the short application. You will hear from a lender shortly. Read and sign the contract, and your loan will arrive. The funds will be in your bank account to use however you wish.
After you have tried a short term loan for the first time, you will be satisfied with the experience. You will know it is the only step to take whenever you need fast cash. You will see that obtaining cash does not have to be stressful, time-consuming, or worrisome. From the time you start filling out an application, to the time your loan is repaid in full, you can have confidence and peace of mind.
Why Slick Cash Loan is the Best for Short Term Loans?
There are many sites from which you can get short term loans. However, Slick Cash Loan is the real deal. Below are some of the advantages you can enjoy here.
1. Simple application form
Have you ever come across an application form that's so difficult to understand? Well, you won't have such a problem here. The loan application form is extremely easy to understand and fill. At no point will you give out information you don't understand well. Every detail is easily readable and understandable. In case there's anything you don't understand, you can always get immediate clarification.
2. Quick online approval
The good thing about Slick Cash Loan is that you can apply for short term loans online. You don't need to physically visit the lender. The approval rate is very quick and it's done online. This means you can get your loan approved as soon as the details are confirmed. If you're eligible, the approval will be immediate.
3. Funding within 24 hours
Some institutions will make you wait long even though you qualify for a loan. Some may take up to one week yet the loan is meant to be short term. Such lenders can really mess you up. That's why you should borrow from Slick Cash Loan. You won't have to wait for so long. Once your eligibility is confirmed, you can receive the amount in your account within 24 hours. This means you can sort your urgent financial crises on time.
4. High loan amounts
Many short term lenders only offer small amounts of loans. Sometimes, you may be in a bigger financial crisis and this means you'll need a bigger amount. Small amounts of short term loans may not even help you.
Slick Cash Loan guarantees you short term loans of up to $2,500. This is a pretty good amount to help you sort your financial issues and get back to your feet. Depending on your credit history, type of loan, and interest rate, you can get the highest amount of loan. There's nothing as perfect as being able to get a good amount of loan within a short period of time.
All Lenders Are Not Alike
Online lenders are not all the same. Some may have requirements you cannot meet, or a process that is longer than you expect. You do not have to waste time with search engines, looking for an appropriate lender, and be disappointed with the results.
Instead, you can turn to slickcashloan.com. We will match you with a lender that is right for you. After you submit your information on the loan application, you will hear directly from the lender. You will receive all the information you need to make a decision about short term loans. Regardless of the reason you want fast cash, take the smart approach and start your application process at Slick Cash Loan. It will be such a positive experience that you will recommend us to all of your friends.